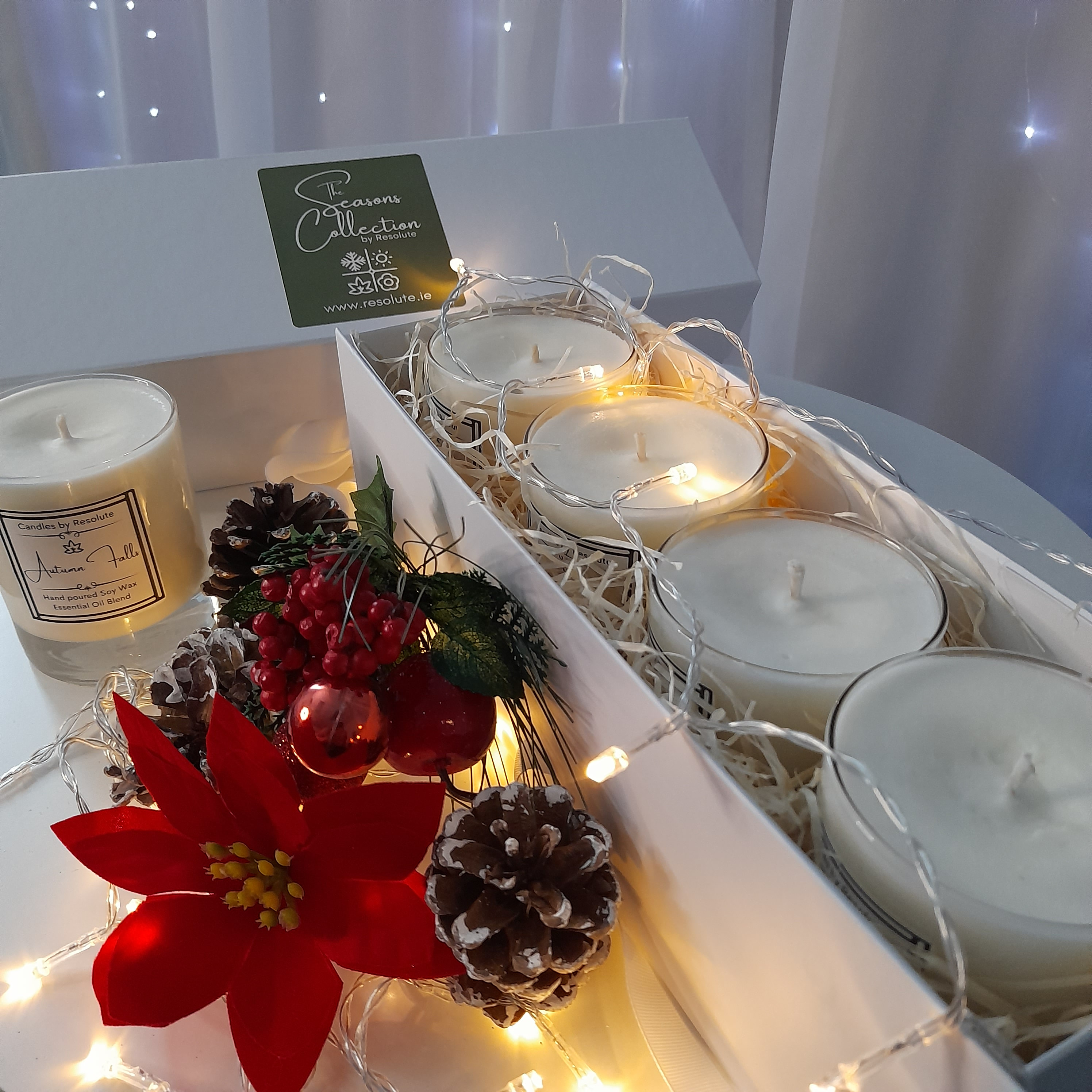 The Seasons Collection Full Size Candle Gift Set
SKU:
PRE ORDER for delivery from 1st Nov 2021
A perfect gift for any candle lover! This gift set contains a four full size Season Collection Candles. All of the candles are presented beautifully in a luxurious white gift box tied with a bow.
4 x full size candles with an approximate burn time of 50 hours for each candle.
Spring Buds
Summer Blossoms
Autumn Falls
Winter Chills
Price Includes VAT
FREE Shipping to Republic of Ireland only at this time
** Why not add a special 30 sec voice recording to your gift box that will be activated when opened. Add a separate purchase of the voice recorders in your cart then arrange to forward your voice recording **
Saving of €24 if bought individually